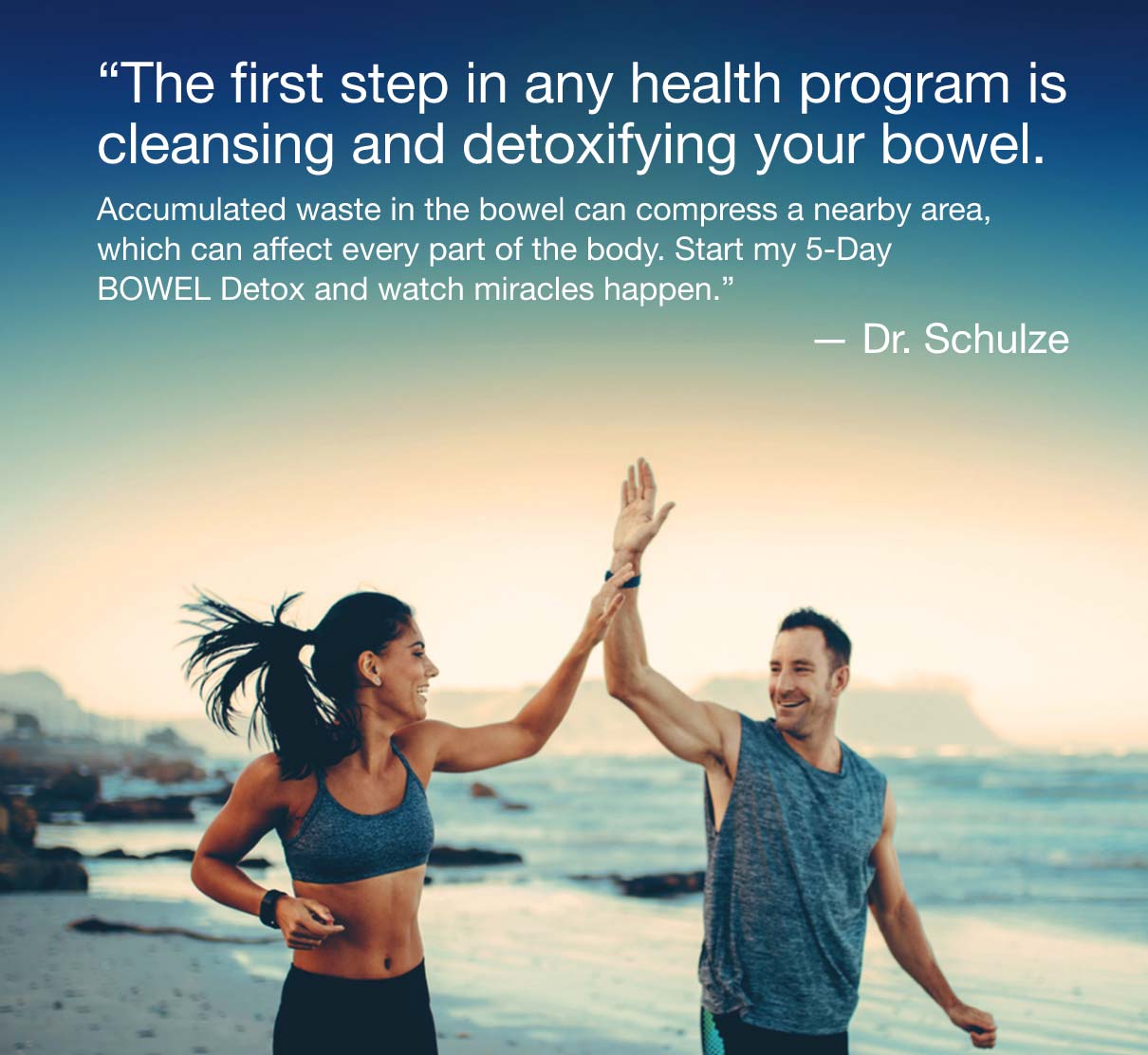 It Works!
I feel great, sleep better, and lost about 17 pounds. It works!
— Norman C., Los Angeles, CA
Sleeping Better And Feeling Better! WOW!!
It truly is a wow experience—what a relief. I have had insomnia for two years. I'm starting to sleep better and just feel better. I am a 52 year-old woman and thought I was fairly healthy. Well, there is no way to have health, if you're not poopin'!! Thank you so much!
– Sharon R., New Plymouth, ID
Powerfully PROMOTES regular, healthy, and complete bowel movements

Easily CLEAN OUT years of accumulated old fecal matter, toxins, poisons, bacteria, drug residues and heavy metals

Have a flatter stomach and feel CLEANER and LIGHTER than ever before
The FIRST STEP in any health program is cleansing and detoxifying your bowel. Today, hundreds of thousands of people worldwide have used this very simple and effective program to eliminate naturally, cleanse their colons, detoxify their bodies, and live healthier lives!