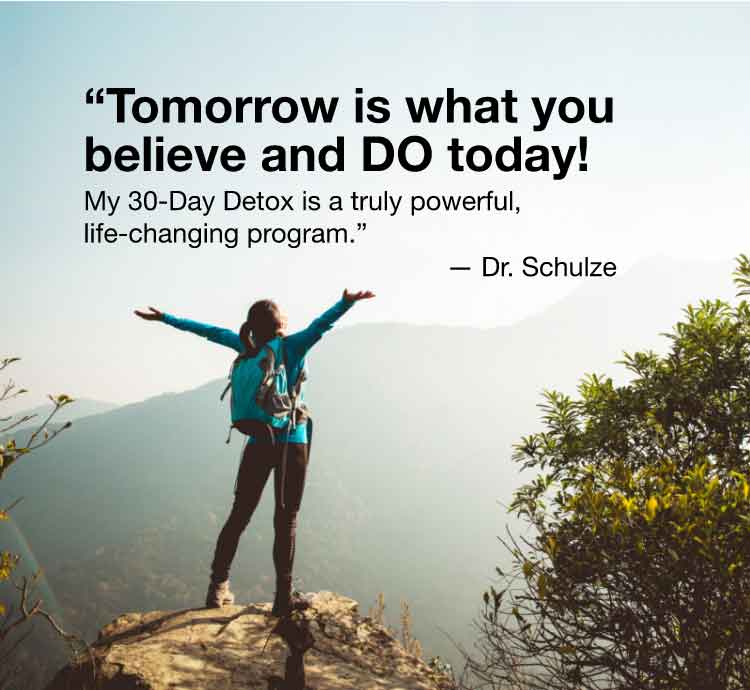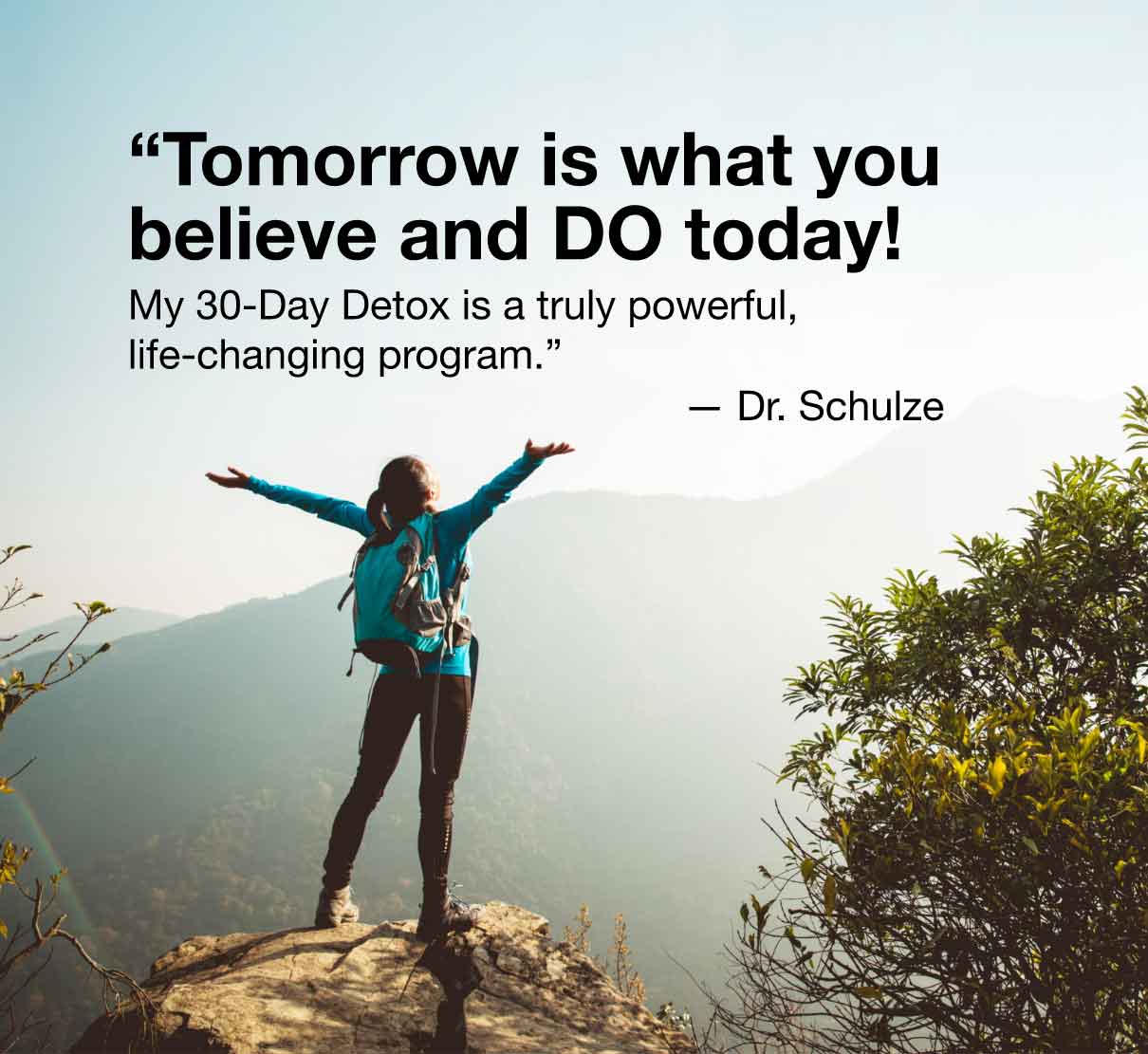 Lost 76 Pounds!
When I started the 30-Day Detox I weighed 702 pounds. After completing the program, I lost 76 pounds and feel amazing! It started my new life! I am now down 300 pounds and am about to start my second 30-Day Detox!
– D.K., Palm Springs, CA
What Our Bodies Need!
My wife and I are now in our early 50's. We prepare each year by using Dr. Schulze's 30-Day Detox in October. The 30-Day Detox Program is what our bodies need to be healthy. Dr. Schulze is a gift from heaven and so are his products!
– A. Holman, Norwalk, CA
Cleans and detoxifies every major organ for more powerful and vibrant health

Helps you lose weight and gain energy and vitality

Prevents health problems before they start
If you want to feel better than you've felt in years, have more energy, and maybe even feel better than you have in your entire life, then this program is for you!
My 30-Day Detox is truly a powerful, life-changing program. It's for people who want to make a big change in their life, lose weight, build powerful health, and create a great, new attitude and a new zest for life!