Powerful Detoxification
Programs
A Revolutionary Approach
to Ingredients
The "Dr. Schulze's" brand means QUALITY FIRST. Look for quality assurance icons like the ones listed below in our product
descriptions, so you know exactly what is in each product—and what is not!
Demystifying the Three Essential Detoxes
Cleanse and detoxify all of your elimination organs!
The FIRST STEP in any health program is cleansing and detoxifying your bowel. A sluggish, constipated, and swollen bowel can compress and put pressure on a nearby area, causing pain, blockage, inflammation, and infection. This explains why 80% of Dr. Schulze's patients had their problems literally disappear after doing a 5-Day BOWEL Detox.

Shop Now

My 5-Day LIVER Detox is not only safe and easy, but also extremely effective. The reason I know that this program works and is extremely effective is because I used it for over 20 years in my clinic with thousands of people. I made every patient do my 5-Day LIVER Detox. Liver and gallbladder flushing is mandatory, not optional.

Shop Now

Every organ in your body depends on your kidneys staying healthy and strong. In fact, all the cells in your body need nutrition brought IN and waste eliminated OUT! Your body needs your kidneys to do this! In the clinic, my 5-Day KIDNEY Detox worked 100% of the time! Whether it was a person's 1st or 50th kidney complaint, it always worked!

Shop Now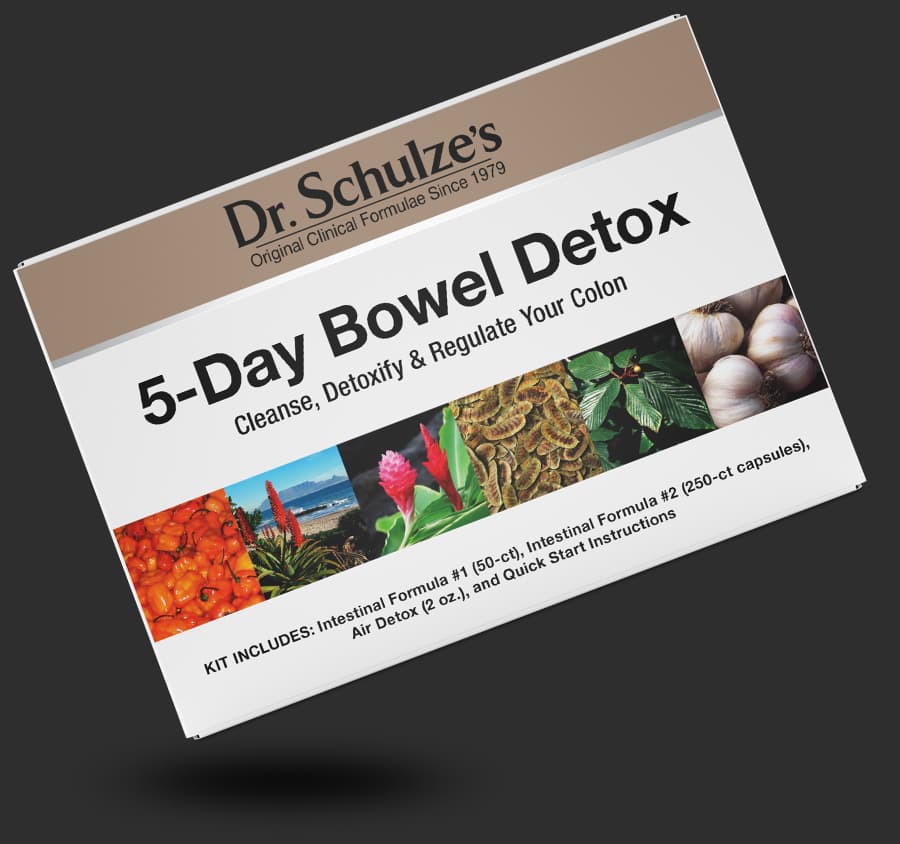 Have more energy, feel lighter, and have a flatter stomach while easily cleaning out years of accumulated toxins, poisons, and waste.
Little Box Of

Miracles Shop Now
Pure, Potent, & Proven
The purest, most potent, and proven herbal nutrition and remedies available anywhere.
Learn More