Improved immune function, heart health, and revitalized skin - these are just some of the many health benefits from daily Vitamin C. To put it simply: getting copious amounts of Vitamin C into your body every day is critical for your body to look and feel its best.
We're all aware of the many Vitamin C products available in today's market that claim to give you all the Vitamin C you need. But an important question: Have you looked at the ingredients in these products?
When you look closer at what is inside these so-called "get all your Vitamin C here" supplements, you will be shocked...
The vast majority of the products that claim to give you all the Vitamin C you need contain toxic chemicals that are best to avoid at all costs. (More about that in reason #2).
Getting a daily blast of non-toxic, pure Vitamin C is an absolute must and exactly what Dr. Schulze designed his Super-C Plus supplement to do.
Here are three reasons why Super-C Plus is the purest, most potent, and BEST Vitamin C supplement available...
#1:

SUPERCHARGE your immune system with Dr. Schulze's Super-C Supplement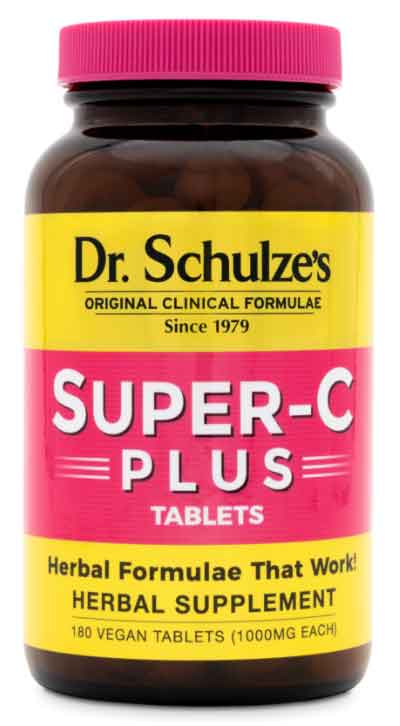 If you want a Vitamin C supplement packed with only the healthiest ingredients and superfoods, look no further than Dr. Schulze's Super-C Plus.
Dr. Schulze formulated this powerful Vitamin C supplement with 100% plant and herbal ingredients and NO Ascorbic acid. There are NO toxic, extracted, isolated, or synthetic vitamins here!
Super-C Plus is an organic Vitamin C supplement jam-packed with only the healthiest superfoods on the planet that have the highest natural sources of Vitamin C. Take a look at some of the amazing superfoods in this potent formula:
Wild Harvested Camu Camu
Organic Acerola Cherry
Organic Pineapple
Organic Raspberry
Organic Strawberry

In addition to these awesome superfoods, Dr. Schulze's Super-C Plus supplement contains high-bioflavonoid combination ingredients that include organic Rosehips and organic Orange and Lemon peel.
Dr. Schulze's High-C greens combination ingredients are another great reason why Super-C Plus is the absolute best Vitamin C supplement for those who want their Vitamin C from only plant sources. It contains organic Coriander leaf, organic Parsley leaf, organic Kale leaf, with a hint of High-C organic Habanero pepper.
These healthy, nourishing ingredients help you reap all the benefits that herbal and superfood Vitamin C offers.
You'll be happy to know the Super-C Plus supplement does not have any extracted, isolated, or synthetic vitamins. It is also gluten-free, sugar-free, soy-free, with NO artificial anything, leading us to our next point...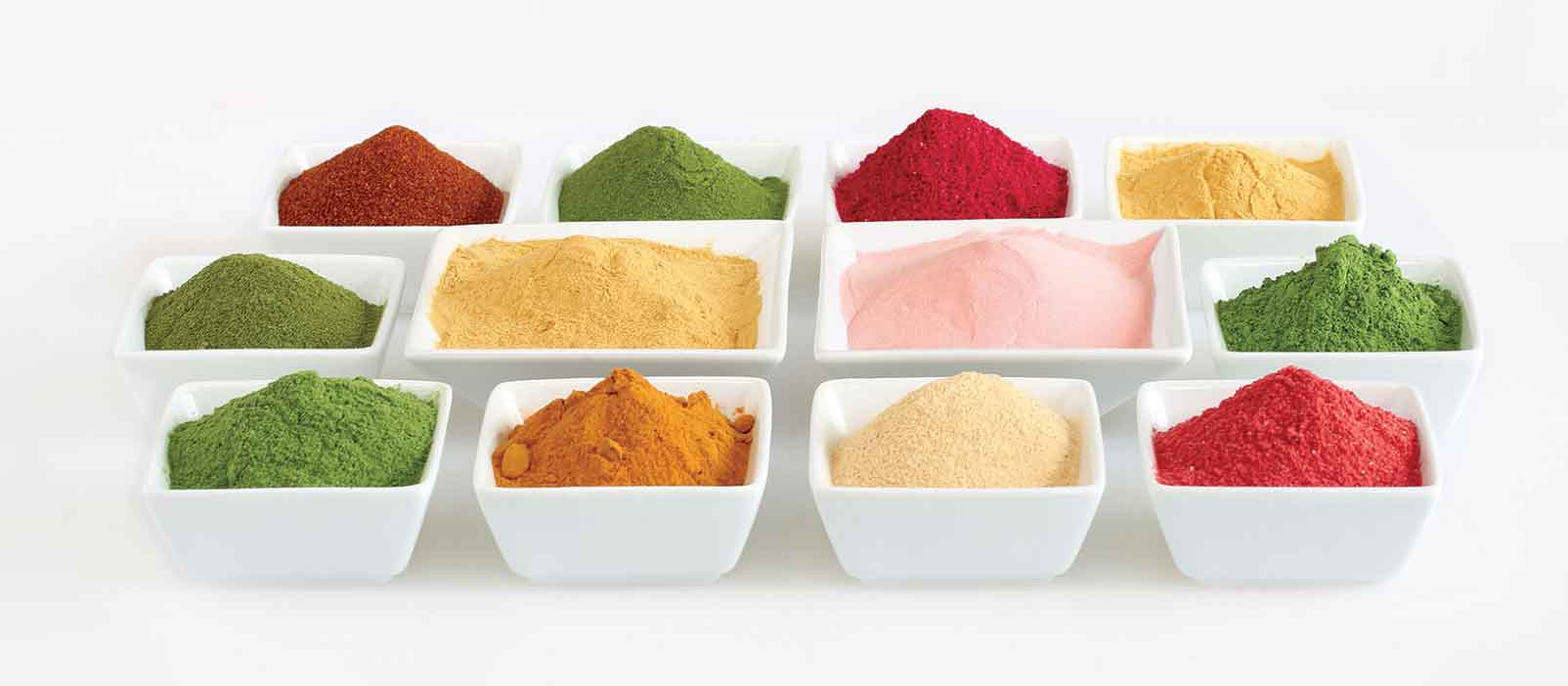 #2:

Don't Poison Your Body With Vitamin C Supplements That Contain Harmful, Toxic Ingredients
Did you know that 98% of what they sell in the store for vitamin c is ascorbic acid? Ascorbic acid is a chemical, and 90% of it comes from China.
Most people don't realize that Ascorbic acid (found in nearly EVERY Vitamin C supplement on the market) is a synthetic, toxic acid. Ascorbic acid is not found in tangerines or oranges because it's a CHEMICAL.
In case you're not aware of how hazardous Ascorbic acid is, it's made from acetone, nail polish remover, bleach, and even BURNS YOUR TONGUE.
Ascorbic acid is very hazardous, and you should avoid it at all costs. Why is it in supplements? Because it is DIRT CHEAP. Remember: Just because something looks like Vitamin C under a microscope doesn't mean your body can use and assimilate it!
Make sure that before you buy any Vitamin C supplement, you know what's in it. Ensure that whatever Vitamin C supplement you take is safe and free from this harmful chemical and other toxic chemicals.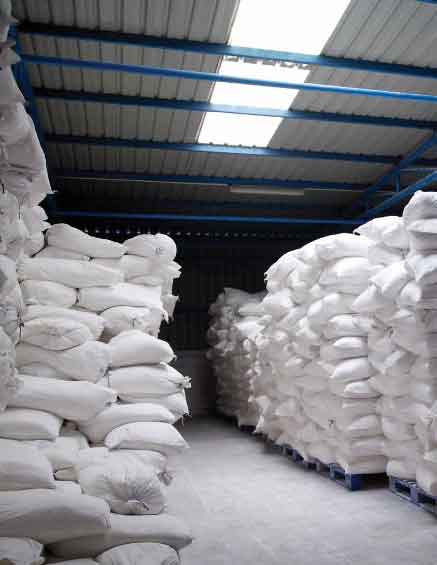 You can relax knowing that Super-C Plus doesn't contain any Ascorbic acid or harmful chemicals like so many other synthetic vitamin supplements.
This is why Super-C Plus vitamin C contains only the purest ingredients and antioxidants to give you all the benefits a Vitamin C supplement should, which leads us to our next point...
#3:

Super-C Plus will give YOU
all the benefits of REAL Vitamin C:

Immune Support, Healthy Skin, and so much more!

Dr. Schulze created his Super-C Plus supplement to provide you with all the benefits of plant-sourced Vitamin C.

Vitamin C is the "fuel" your immune system needs to do all the things it must do every single minute to keep your body healthy and strong. Getting a daily blast of pure Vitamin C is a must for a healthy immune system. In addition to immune support, Super-C Plus gives your body all the essential antioxidants to fight free-radicals.

Vitamin C is also critical for building collagen, which helps you look younger and feel better. What more could you ask for than looking more youthful and feeling better? The benefits of Vitamin C are endless.

So there you have it: The top three reasons why Super-C Plus is your top choice to provide you with only the healthiest, purest Vitamin C available.

Experience getting your Vitamin C the right way, exclusively from plant sources in one potent formula, by clicking the button below...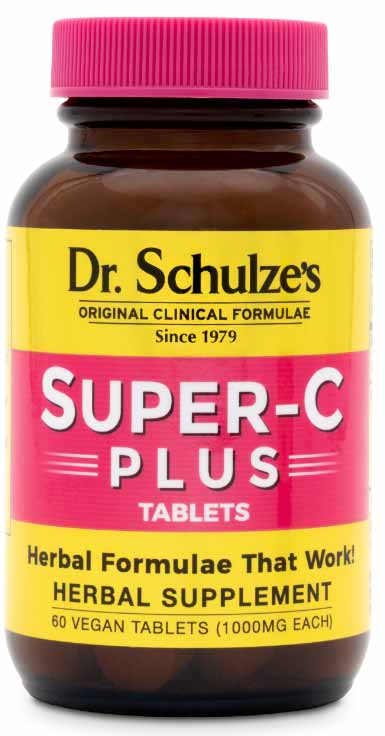 Super-C Plus,
Tablets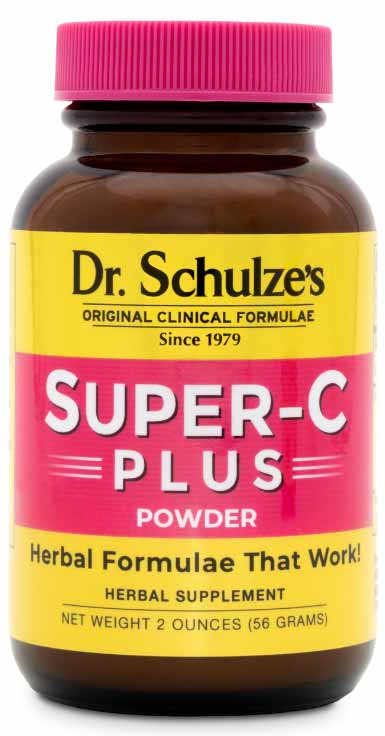 Super-C Plus,
Powder